Roll over image to zoom in

Description
H2Ocean P4 PRO Dosing Pump
These smart pumps have been jointly developed between D-D and Kamoer, a company with a strong reputation for the manufacture of medical grade dosing equipment, ensuring a high quality product with excellent reliability.
The footprint of these new pumps is incredibly small as the body of both versions are under 250mm wide and only 50mm deep.
The 'P4 PRO' version of our dosing pump utilises direct drive geared DC motors for the ultimate in dosing accuracy and precision at an affordable price.
The pumps will provide simple, flexible and precise control of supplement additions to your aquarium through the easy to use D-D H2Ocean mobile App (Android and IOS).
Features
•          WIFI Control of dosing pump via iPhone/Android device
•          Smallest form factor
•          Software updatable via WIFI
•          Battery Back-up – settings saved if power lost
•          High quality PharMed® tubing used in pump heads
•          Flow Rate Calibration for each pump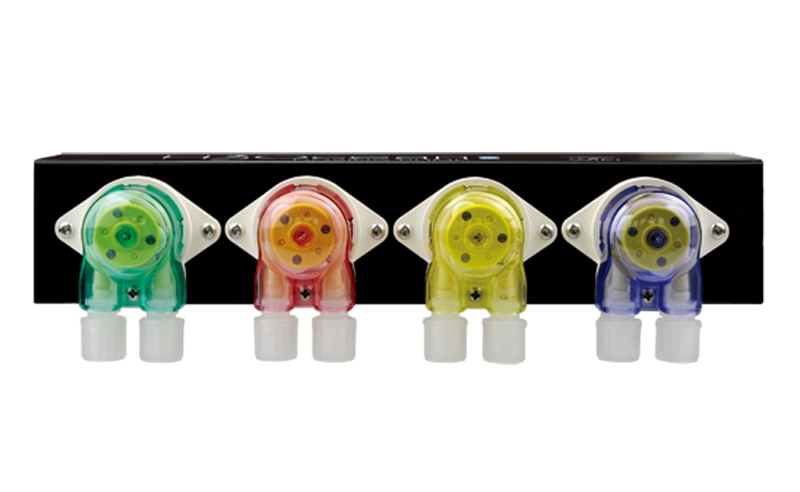 H2Ocean Dosing App
Both models of H2Ocean dosing pump can be easily controlled via the H2Ocean Dosing App from your mobile device, giving you immediate access to all of the built in functions. This gives you access to:
•         Initial pump selection.
•         Channel setting and dosing volumes.
•         Flow calibration.
•         Snapshot display of elements and dosing volumes.
•         Anti-interference settings.
•         Solution remaining monitoring.
•         Simple quick setup/stop/start functions.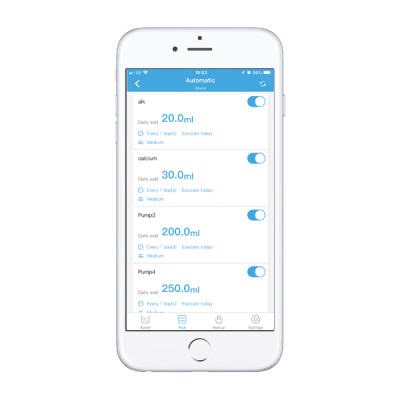 Specifications
•          4 x dosing heads
•          Fluid Volume: 0.1ml - 9,999ml
•          Accuracy:  P4 PRO version <+/-0.5%  
Dosing Functions
•          1 - 24 dosing times per day
•          User defined start/stop Dosing Period per day (does not have to be 24 hours, for example, user can set to auto dose from midnight to 6am only)
•          Daily/every "x" days specified days of week Dosing Frequency
•          Auto/Custom/Manual dosing options
•          Anti - Interference Delay between pump dosing
•          Monitors the amount of liquid remaining in each dosing container
*         Optional low profile mounting bracket available part number DDP4BKPRO
Box Contents
1 x H2OCEAN 4 Channel Wi-Fi dosing Pump ( PRO VERSION) 
1 x Multi Region Power Supply
1 x 10ml Measuring cylinder for calibration
1 x Clip on tube manifold
Payment & Security
Your payment information is processed securely. We do not store credit card details nor have access to your credit card information.